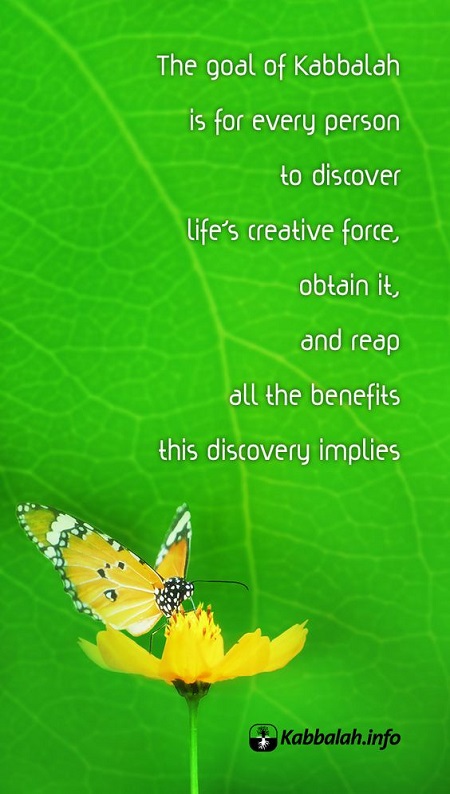 The goal of Kabbalah is for every person to discover life's creative force, obtain it, and reap all the benefits this discovery implies.
Development occurs by virtue of the "electric" force that circulates in the system. When I connect into it with the two forces I have, the egoistic and altruistic ones, its force starts circulating through me as well. Kabbalah talks about simple laws that we need to observe in the group. Kabbalists explain what laws are to be followed in order for us to become an active part of a greater whole. Then the group will become a "construction area" for me, where we work, build, create, and shape the future world, the upper world, and humanity of tomorrow. We must structure it as a mini-model of an integral, immense reality and strive to perform according to the ground laws of creation pertaining to our egoism and the positive creative force.
Kabbalah Revealed!
The live online course begins on Thursday, January 5th 2017 at 8pm ET. No prior knowledge of Kabbalah is needed.
DISCOVER a deeper understanding of Nature, the world and who you really are. OBTAIN tools that can help you develop a new approach to life and GAIN a unique perspective that will help you make sense of events in the world today.
Click banner below for INFO & REGISTRATION