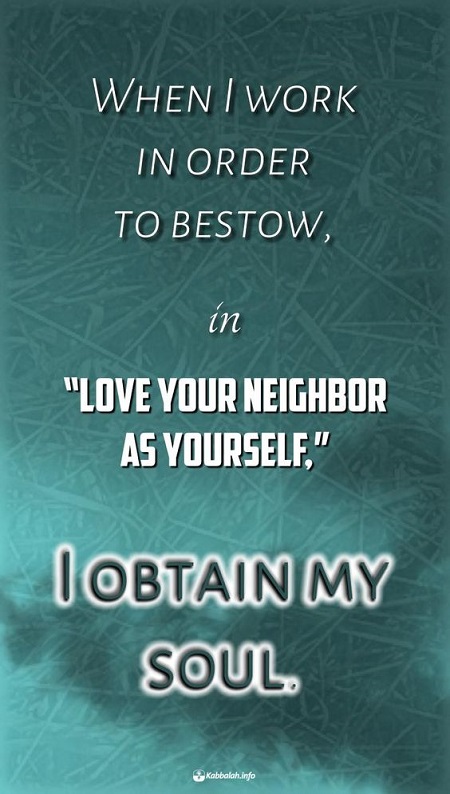 When I work in order to bestow, in "love your neighbor as yourself," I obtain my soul.
"Love thy neighbor" means connecting with your friend into one single integral system. A system of full mutual connection envelops all of humanity in intelligence and thought, in heart and desire. All of us together are a single system; we are connected between us, and we are already beginning to discover our full dependence on each other. It is up to us to help each other enter into the general system as rapidly as possible and to begin to connect it together. Then we will begin to feel not only where the contact and connection with each of the others is, but we will also feel the higher, eternal life that flows through this integral system.
Kabbalah Revealed!
The live online course begins on Thursday, January 5th 2017 at 8pm ET. No prior knowledge of Kabbalah is needed.
DISCOVER a deeper understanding of Nature, the world and who you really are. OBTAIN tools that can help you develop a new approach to life and GAIN a unique perspective that will help you make sense of events in the world today.
Click banner below for INFO & REGISTRATION