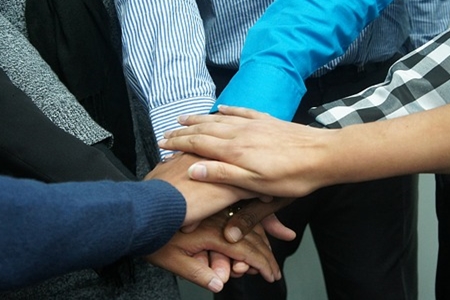 In this new article, Dr. Michael Laitman, PhD discusses altruism as Nature's law, and introduces the idea that by changing social values to appreciate altruism, we can discover altruism as the source of perfect and unbounded pleasure.
Click here to read the full article
From the article:
"When society values a person solely by his or her devotion to society, we will all necessarily strive to think and to act in favor of society. If we eliminate the awards we give for individual excellence, and appreciate people only for their concern for society, if children judge their parents by these standards, if friends, relatives, and colleagues examine us only according to how well we relate to others, we will all want to do good to others so we can win society's appreciation.
Thus, we will gradually come to feel that expressing altruism, or unselfishness, toward others is a special and sublime value in and of itself, regardless of the social recognition it grants. In doing so, we will find that this attitude is actually a source of perfect and unbounded pleasure. Moreover, we will find that this attitude—altruism—is the comprehensive law of Nature, the same attitude that controls and sustains us." more…
Related Video:
Dr. Laitman first introduced this message in his 2-minute speech at the 3rd World Wisdom Council meeting in Tokyo. The following video contains this speech:

The Needed Shift in Human Consciousness.
Dr. Laitman's speech at the 3rd World Wisdom Council meeting "Creating a New Civilization."
Click Here to Sign Up for a Free Kabbalah Introductory Course