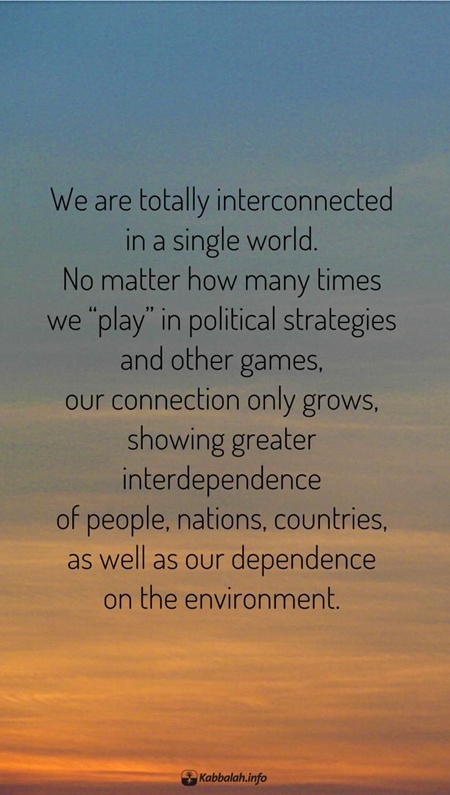 Dr. Michael Laitman: We are totally interconnected in a single world. No matter how many times we "play" in political strategies and other games, our connection only grows, showing greater interdependence of people, nations, countries, as well as our dependence on the environment.
In fact, we are in a closed sphere, which affects us all around through the principle of unity. However, our egoism is opposed to this; on the contrary, it divides us, literally tears us apart. Thus, today the antagonism between nature and our nature is manifested.
That is why nature leads us to integration by harsh methods. The whole history of the 20th century proves this.
Today, whether we like it or not, it is already impossible to play protectionism. A good connection is not a nice slogan, but an urgent necessity, stemming from all the studies, the facts. The world is integral; we are not. So, we need to change.