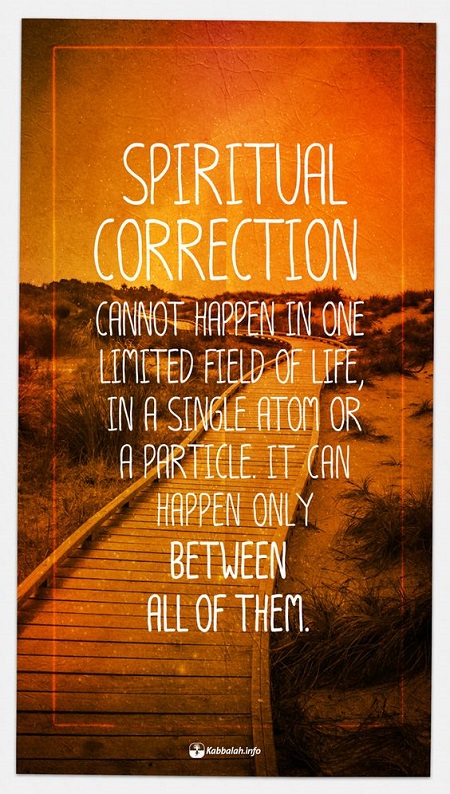 Spiritual correction cannot happen in one limited field of life, in a single atom or a particle. It can happen only between all of them.
By correcting our perception of reality to the right perception, we change our entire life. Kabbalah teaches us how to discover the true reality and a new world. This correction isn't meant to change our corporeal life, but actually to change all of reality from one end to the other. Thanks to the change of our internal attributes, we also change the external world because the world we see is the imprint of our internal attributes.
INTRO LECTURE
WHAT IS LIFE? DOES LIFE HAVE A MEANING?
Find a Kabbalah introductory lecture in your city.
Click banner below for INFO & REGISTRATION