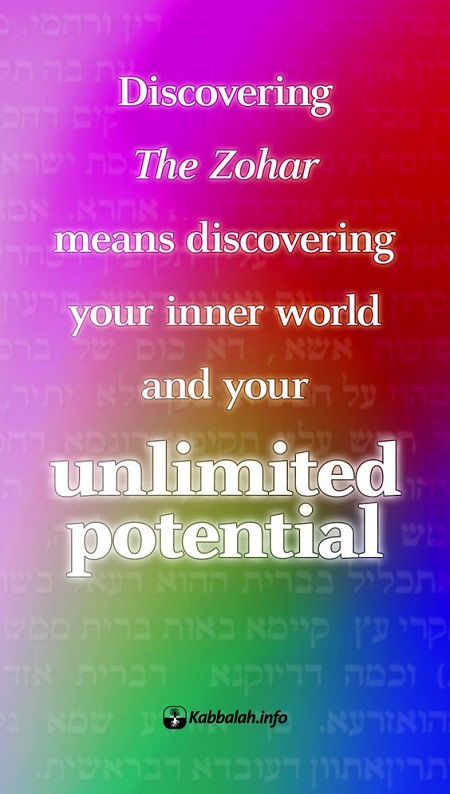 Discovering The Zohar means discovering your inner world and your unlimited potential.
Start digging inside yourself and look for the qualities that The Zohar names, as though you're in the dark with nothing but a candle. Just as a child gradually begins to perceive his environment, so this new inner world will gradually begin to form within you. I must delve into myself and there discover which inner quality each word alludes to. This is how The Zohar changes us when we search for what is written inside of us. After all, a person is a small world.
INTRO LECTURE
WHAT IS LIFE? DOES LIFE HAVE A MEANING?
Find a Kabbalah introductory lecture in your city.
Click banner below for INFO & REGISTRATION