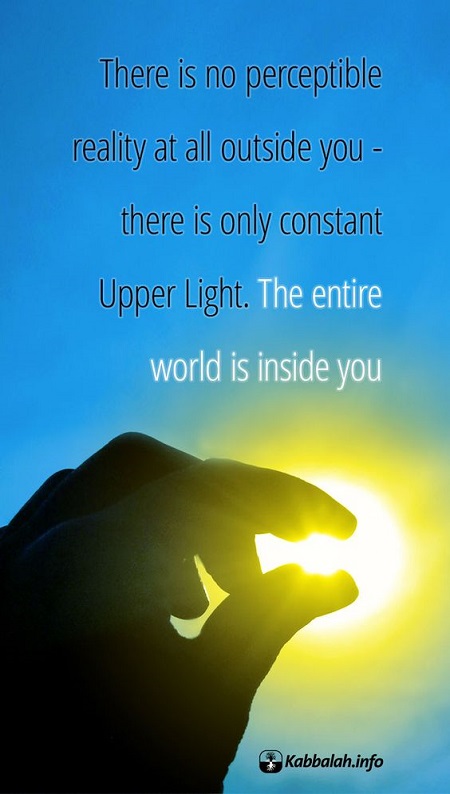 There is no perceptible reality at all outside you – there is only constant Upper Light. The entire world is inside you.
There is a very serious warning that it is forbidden to use the method of Kabbalah in the wrong way. The power of the Light is the greatest power in nature. We have to know how to use it. There is Light in all the Kabbalah books, and if a person uses them the wrong way, instead of the potion of life he receives the potion of death. It is a very strong weapon that is like radiation which can be used beneficially in different techniques and in medicine, but which can also kill. Fire too can be destructive on the one hand while on the other it can help us and warm us.
INTRO LECTURE
WHAT IS LIFE? DOES LIFE HAVE A MEANING?
Find a Kabbalah introductory lecture in your city.
Click banner below for INFO & REGISTRATION