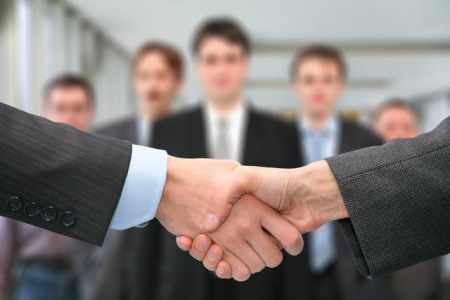 "Despite massive wealth creation, happiness has not risen since the 1950s in the US or Britain… No researcher questions these facts. So accelerated economic growth is not a goal for which we should make large sacrifices. In particular, we should not sacrifice the most important source of happiness, which is the quality of human relationships—at home, at work, and in the community."
–Richard Layard, The Financial Times, March 11, 2009
Why Human Nature, and Not the Economy, Should be Regulated
No aspect of our lives better expresses our interconnectedness than the economy. When we are united, the economy is the first to thrive and boosts every aspect of our lives along with it. But when we are separated from each other, it is the first to collapse. Then, everything grinds to a halt along with it.
Centuries ago, when we first began to trade with each other, we began to interconnect, and globalization was born. If we knew then about the desire to receive and the desire to give, the history of humanity would be very different from the bloody march of folly it has turned out to be.
Today, it is impossible to "de-globalize" the world. We must begin to act as one united humanity, in line with nature's principle of collaboration and self-fulfillment, or life as we know it will end. And the way to unite is to become aware of the two desires and employ both in our negotiations, especially around finances, given today's monetary crisis.
It is not tougher regulation or buying of "toxic assets" that will help us through the present crisis. The way out is to understand that what needs to be regulated is human nature, not the economy. Our economy is only a projection of our one-track minds: receiving, receiving, and more receiving.
Today, humanity must come to realize that it is in our best interest to consider others in our plans, or else those plans will fail. Therefore, the first step in the financial bailout plan should be to share information and provide facts about the kind of world we live in, which is global and interdependent.
People should know that there are two forces running the world. The first is the desire to receive, which economists call "the profit-oriented economy," meaning capitalism. The second force is the desire to give, which aims to increase general prosperity and well-being.
The Lazy Man's Guide to the Dark Side of the Free Market
Simply put, in today's financial dealings, everyone must profit or no one will profit. To be exact, the term, "everyone," does not refer to the parties involved in a contract, but to the entire world.