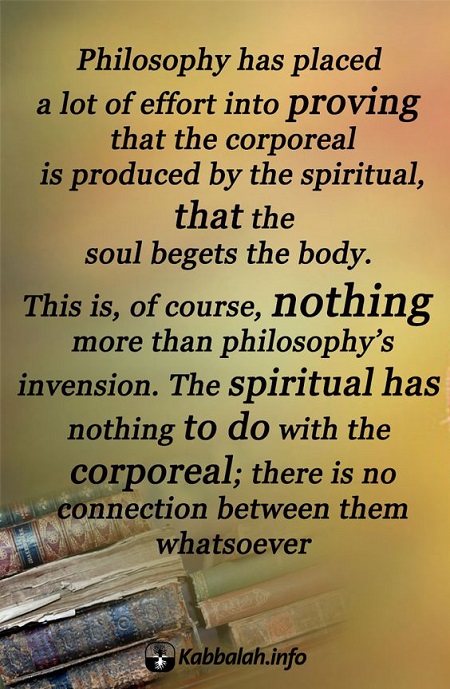 Philosophy has placed a lot of effort into proving that the corporeal is produced by the spiritual, that the soul begets the body. This is, of course, nothing more than philosophy's invention.
The spiritual has nothing to do with the corporeal; there is no connection between them whatsoever.
[Tweet This]
It's necessary to separate the two worlds. However, they aren't separate in and of themselves, but only relative the person who attains them. Outside a person, there is only the general Light. Once a person attains the Upper World, through it he sees our world, and he is no longer confused about the origin of everything that happens and about the connections between all parts of the world.