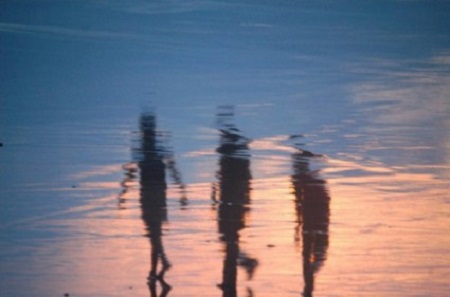 Every day I wake up and my day starts running. The kids need fed, diapers changed, dishes washed, laundry, lunch prepared, and the list goes on. If I do not stay on top of the chores, I know that I will feel overwhelmed, yell at the kids and things will be worse. Sometimes in the middle of this work I ask myself, "What is the point of all this?" or "How can I keep this up?"
The truth is that I can't keep it up. I end up getting upset, or wearing myself so far down that I get sick. I reach an end. I look at myself and realize I am doing these things for myself. This will end in death.
I need to cry to the Creator, ask Him to teach me how I can really love the people that He has placed in my life. Instead of running around mindlessly, I need to look at my husband and my kids and see they are exactly what the Creator has put in front of me. The Creator is all around me.
By Anne Beck